Dear Hand in Hand,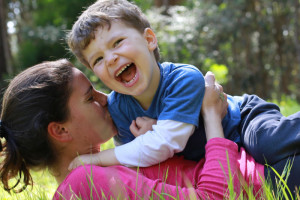 My 5 year old son keeps hitting his friend and is disrespectful to people, how can I fix this? I am a stay at home mom, my husband is gone months at a time for work so it is just my son and I. I currently stay home with my son and watch two other little boys during the day as well.
My problem is that my son has been hitting the other 5 year old that comes to our house during the day. This has been going on for a month now. He will punch him in the stomach or in the arm. He also does not act sorry when he does these things, and will often times act like it is no big deal.
I have tried taking away toys, time outs, no movie night, stayed home form events and none of this is working.  My home needs to be a safe positive environment for my son and these two precious little boys that come here, what should I do?-Needs Hitting Help
Dear Needs Hitting Help,
This sounds like a tough situation all around, but one we can certainly help with. Here's an article about how you can help children with aggression that will give you some concrete steps to take to calm the situation. The simple answer is that children who act on aggressive impulses are scared. Children don't want to hurt other children. They would much rather play and have fun and laugh together. But when children have moments when they don't feel fully connected to the caring grownups in their life, it's scary for them and that fright comes out in off-track behavior.
Each day, before the other children arrive, spend 5-10 minutes with your son doing whatever it is he chooses to do with that time. Give him your full attention and warmth. Show him the cooperation and flexibility you'd like to see from him for the rest of the day. Be goofy with him. Laugh together. Take that time to remind him that you care, that you really do see him, that you are offering him a safe connection. Let him soak in some of that wonderful attention before the other children get there and your focus is divided by three. Then, when the timer goes off ending this Special Time, let your son know that when the other children leave, the two of you can have 5-10 more minutes together and you'll do whatever it is that he wants to do.
There's no way to tell how much missing his dad contributes to this situation. Here is an article on helping with separation, because those kinds of long absences can be very difficult for some children. There are many other materials on our website that might also help.
The safe and positive environment you are working for is right there. It just may have some feelings crusting over and making it look kind of messy right now. We'll be happy to help you brighten it up a bit with some Special Time and there is a lot more support available for you in our online tutorial, "No More Hitting"  or in our Listening to Children set.
Let us know how it goes,
Julianne Idleman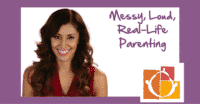 Do you want more suggestions on how to use Special Time? Check out our free video series. In the first video, you'll get a step by step guide to using Special Time and some fun examples of what it can look like. Get your videos now.