One day my oldest daughter, who was 11, had a friend over after school. I don't usually approve of that since they have to finish their homework before they can play with friends, but both girls promised me they had very little homework, and they said they would finish it first thing. I gave in to that argument, and decided to give it a try.
When we first came home they had a snack, and then they were off to do their homework. After a short while they both said they had finished their homework, and went off to play.
After the friend left, we had some time before dinner, and I felt like my daughter hadn't had any Special Time in a couple of days, so I offered to do some. We had a short time together but she was mostly interested in the TV and not really connected to me. After our time was over, I went to the kitchen to start dinner preparations.
As I was making the food, she came and sat on the counter right next to me and said, "I'm such a bad girl. You are doing all those nice things for me, and I always act terribly, not even thanking you, and lying to you all the time…"
I looked at her as she was saying that, and told her that she's great kid, and that I love her a lot.
But I could guess what had happened. I asked her gently if there was some more homework to be done, and she said, crying, that she hadn't actually finished the homework she was working on with her friend. I told her that I knew she was a responsible kid, and that she could take care of her homework if she wanted to.
Why it Works:
Even though we didn't get very connected during our Special Time, she could sense my willingness, my love and the closeness that I was offering her. All of this made her feel uneasy with not telling the truth about her homework, but still she felt safe enough to step forward and say the actual truth. I could also feel how telling the truth, and crying about it, helped her feel much more calm and peaceful.
Special Time really does build safety and closeness that last.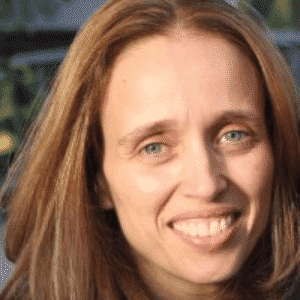 – Ravid Aisenman Abramsohn, Certified Hand in Hand Instructor, from Israel
For more suggestions on how to use Special Time, get our free video series and step-by-step guide to using Special Time.
Read Using Special Time To Explore Things That Are Normally Off Limits for help when your child keeps asking for things he's not allowed.