a guest post by Kate Orson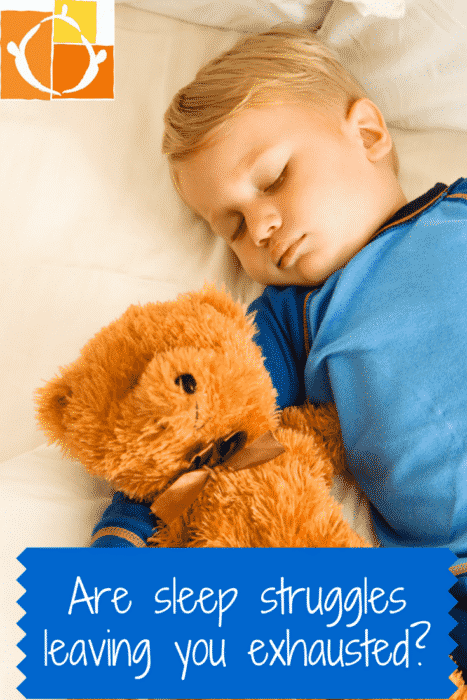 Sleep advice for babies and toddlers usually comes in two forms. There is the strict 'cry it out' approach where we leave children alone till they learn we won't respond at night, or the more gentle 'wait it out' approach where we simply wait until they naturally start sleeping through the night.
Neither of these approaches tend to be that effective. If we 'cry it out', research has found it's simply a short term fix that results in more sleep disturbances further down the line. If we 'wait it out' our babies may also continue to wake regularly into the toddler years and beyond.
Most of the sleep advice out there doesn't mention the major reason babies, and toddlers (and adults too!) have difficulty sleeping – stress and emotional tension. This unspoken cause is the reason that so many parents struggle with sleep.
Five Sleep Secrets for Parents
Here are the 5 sleep secrets that most sleep advice doesn't take into account. Follow these tips for peaceful nights.
#1. Children need a close sense of connection in order to sleep well. Children experience sleep as a separation, even if they sleep right next to us. They need a strong sense of connection in order to feel safe to let go into sleep. Try some special time as part of your evening routine. Spend 10-15 minutes 1-1 one with your baby or toddler, doing something of their choice. Whether it's simply lying on a playmat together gazing at the ceiling or joining them in their explorations, being there while they take the lead helps them internalize a sense of connection to you, that keeps them feeling safe to sleep through the night.
#2. Upset feelings can cause babies and toddlers to wake – The emotional part of our human brain is fully formed even before a baby is born. So babies fully feel a wide spectrum of emotions, and experience stress and tension, during pregnancy, birth, and in the early days of their lives. Babies, and children have a natural healing process for releasing stress and tension through crying and stress hormones are contained in tears. When babies or toddlers  cry or tantrum for what appears to be no apparent reason, (or a very small reason!) they are often releasing stress and upset. Because the healing power of tears isn't widely understood many parents try to stop their children from crying, through distraction, ignoring, or 'shhhing.' Sometimes there are times your baby just needs you to listen to them, and stay close. Doing so can help them release the feelings that cause them to wake at night.
#3. Laughter is the best natural sleeping pill – Laughter has been found to cause the brain to release melatonin – the hormone that induces sleep. It's also nature's way of releasing the stress and tension that interfere with sleep. Most sleep advice focuses on 'winding children down,' and this is where we make things much hard for ourselves. We actually need to 'wind children up!' and get some laughter and fun flowing so that they can naturally regulate their own sleep. If you don't have giggles in your bedtime routine you should add them now!
#4. Early Waking isn't inevitable – Early waking is so common for babies and children that many parents feel it's just an inevitable part of parenting. Ever woken at 4am in the morning with your brain whirring and being unable to get back to sleep? This happens with children too. Listening to their feelings whenever they arise during the day can help them to process them so they don't interrupt their sleep in the early hours.
#5. You don't need a strict routine for your children to sleep well – Routine is often presented as the most important factor for getting children to sleep well. However as much as we have a natural rhythm to our days it's not the 'be all and end all' when it comes to sleep. Connection and listening are much more important factors. When we connect with our children, and listen to their feelings on a regular basis both in the day and night, they will naturally sleep well.
Read up on the differences between Staylistening and supported crying and Cry It Out here. 
Would you like to learn more about the Hand in Hand parenting approach to sleep struggles? Check out the online self-study course Helping Your Children  with Bedtime and Sleep.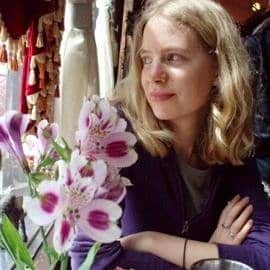 Kate Orson is a former Hand in Hand Parenting Instructor, and mother to a 4-year-old daughter. Originally from the UK she now lives in Basel, Switzerland.