Playlistening with Emilie Leeks
When our youngest child was three, he did not come willingly to do his teeth! He wouldn't come to the sink at all, and he'd clamp his mouth tight shut, or cry so, so hard whenever we showed him the toothbrush.
After lots of work using all the Hand in Hand Parenting tools, he started to come and have them done very reluctantly, but you could only get a short bit of brushing done before he started to get bothered by it.
Then, one day, we had a breakthrough.
In his Special Time, he found some toys from a medical kit and some roleplay toys, like a little mouth mirror, and the dolls' toothbrushes, and he decided to to have a go at cleaning my teeth!
Go for Giggles, Clear the Fear
I saw this as a good opportunity to have a bit of fun around the subject, if he seemed to want to. I know from past experience that he enjoys these sorts of games, so I thought I'd try. I clamped my mouth shut and muttered out of the corner that I didn't want my teeth cleaned. I told him that I didn't like having my teeth cleaned, and that I was not going to let him!
He smiled and giggled a bit, and told me that he was going to do it, and that I had to open my mouth just a little bit. I tossed and turned a bit, and said 'mm-mm' (meaning no), and he giggled some more. Finally I let him clean a little bit but got mock upset about it each time – which he thought was just great!
Open wide! Let Kids Take the Power Role
When I eventually let him clean my teeth 'properly' (with a nail brush!!), he said I wasn't to worry, and that he was going to do it very gently (which he did).
That evening, when he next had to have his teeth cleaned, he came to the sink quite happily and was not bothered at all by having his teeth brushed! All the struggle had gone.
This kind of play is an example of the transformative Hand in Hand Parenting tool called Playlistening.
Playlistening is such a brilliant way to get more fun, laughter and cooperation into parenting, and has completely changed our family life for the better. We aim to follow the child's laughter, and to let them take the more powerful role, and this helps them to work through any fears and frustrations they might be carrying. It also helps with building a strong connection between parent and child.
Give it a try – you won't be disappointed!
Playlistening works on lots of problem issues. Read Playlistening Helps Overcome Fear of Hair Washing and get 15 Tips For Getting Out Of The House With Kids
Get 5 More Revolutionary Ideas That Make Parenting Less Stressful
Meet the Instructor
Emilie Leeks lives in Berkshire, UK with her husband and three children. She is a certified Hand in Hand Instructor with additional experience in speech, language and communication issues.
This post was originally published on Emilie's blog Journeys-in-Parenting. You can also contact Emilie through her Facebook page.
FREE Email Series
Survive Summer: Get 5 Ways in 5 Days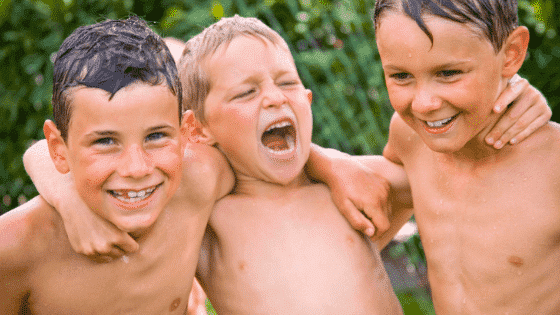 You're in! Check your email now
FREE Email Series
Survive Summer: Get 5 Ways in 5 Days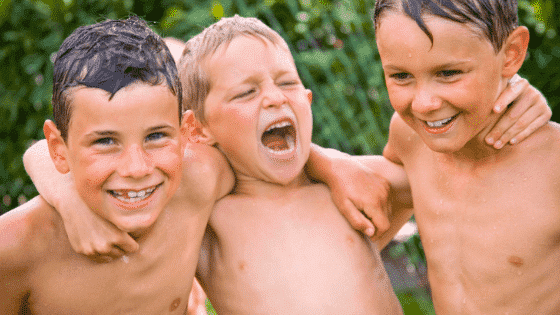 You're in! Check your email now