A Guest Post by Emilie Leeks
It's so hard to see our children in pain – especially when the path to helping them feel better must include actions that make them afraid, or might hurt them somewhat first.
But it is important to remember that children's (and adult's) brains and bodies are actually very good at working through traumatic situations if we know how to support the process. Holding feelings in stops our bodies from releasing tension or trauma, and means we hold onto our stressful memories (consciously, unconsciously, or both) of the incident until we are given an opportunity to finally let the feelings out.
This tamping down of our feelings that often comes if we are shushed, ignored, or distracted can lead to off-track behaviours, or explosions of big emotions when our memory is triggered.
However, if we are allowed to express our feelings at the time of the event, with a warm and supportive listener, we don't hold onto any fear or stress surrounding the situation long term.
This wise and thoughtful mother from our Journeys in Parenting community understood the power of listening to her daughter's huge fears about having a large splinter removed before actually taking action in this non-urgent situation, despite being apprehensive in the lead up.
Importantly, the mother also knew how to use the support of our parenting community to give her the strength she needed to manage her own fears and concerns whilst hearing her baby's big upset. This helped her hold space so that her daughter could work through all of her stress and fear, and let the incident go straight away.
***
"My daughter, who is 2 years and 5 months old, had a huge splinter in her foot from playing on some decking the day before. It was painful for her and she was struggling to walk on it.
I knew this had to come out and I knew it was not going to be easy.
I went along to a family social parent group. I knew I would be supported in helping her using Staylistening, although I was completely unconvinced that Staylistening for this situation would actually work with her. I maybe wouldn't have even attempted it if I hadn't had the support of my lovely group, because I'm not sure I would have managed it!
Still, I knew I had to do something.
I attempted to start removing the splinter. As expected, she was not impressed and she screamed, cried and kicked.
I stayed with it.
I listened hard to my daughter's fears and kept reassuring her I was there for her and I wanted to keep her safe, but all the while I kept setting the limit that I would have to remove the splinter.
My lovely parent group kept supporting me, reminding me that I was doing really well and I was helping her.
To my astonishment, it actually worked!
After 45 minutes of crying, she let me hold her foot.
Then, I let her hold and explore the tweezers. After a little while longer she gave them to me and allowed me to touch her foot with them.
She even smiled!
Soon after, we had to leave for home, but fast forward several hours and I managed to get the splinter out with minimal fuss. More importantly, she still felt connected with me and felt that she could trust me to keep her safe.
The rest of the day and bedtime went very smoothly, and she and her brother played happily.
I'm proud of myself for having the patience to support my daughter during a tough time for her, and I'm proud of my daughter for putting her trust in me.
Read What to Say During Staylistening and find out how to support your child best when he or she cries.
Get the one basic secret you need to reduce your parenting stress and find out how to meet your parenting challenges with new energy
meet the instructor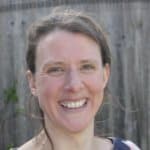 Emilie Leeks lives in Berkshire, UK with her husband and three children. She is a certified Hand in Hand Instructor with additional experience in speech, language and communication issues.
This post was originally published on Emilie's blog Journeys-in-Parenting. You can also contact Emilie through her Facebook page.
Save
FREE Email Series
Survive Summer: Get 5 Ways in 5 Days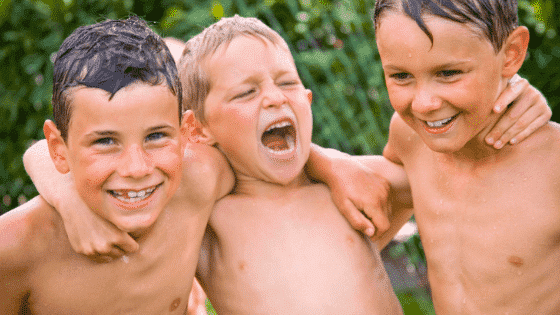 You're in! Check your email now
FREE Email Series
Survive Summer: Get 5 Ways in 5 Days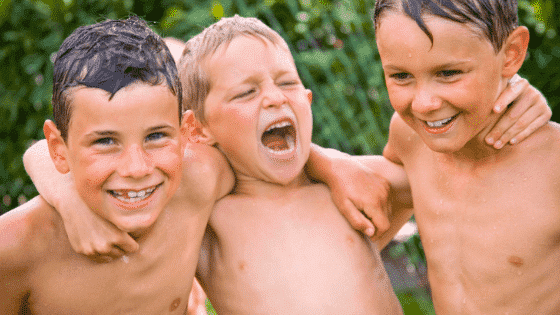 You're in! Check your email now