No matter how well we try and prepare for parenting, this role does lots to point out what feel like failings. We might not be able to comfort our kids as we imagined we would, we might find ourselves yelling, or stressed and in moments of complete overwhelm.
This happens to all of us from time to time. Even child therapists, teachers and nannies and childcarers can find themselves lost in handling their parenting challenges with their own kids.
This week on the podcast Elle and Abigail talk about why.
Why You Don't Always Have the Right Map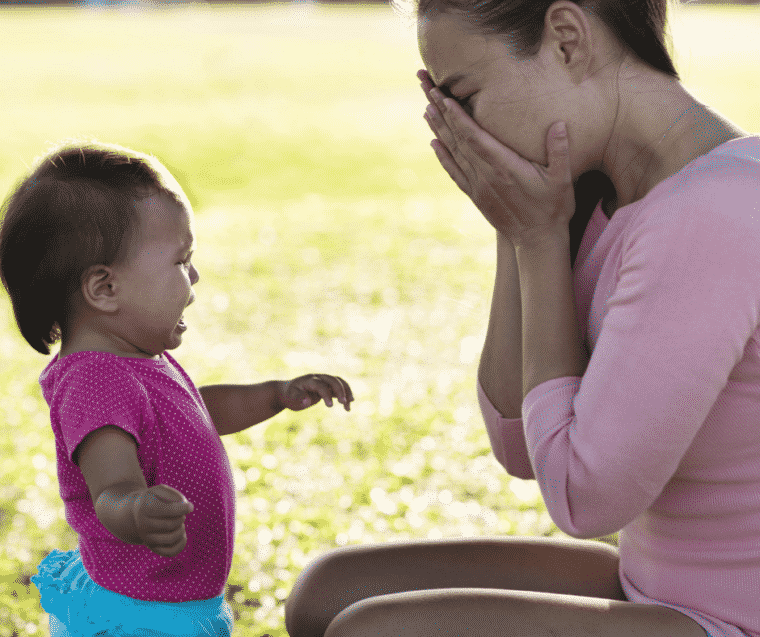 And the answer is simple: It's hard to give what you never had.
When we butt up against something in our parenting it's most often because there are gaps from our own childhoods when it comes to that challenge.
If you weren't allowed to cry, how can you know how to listen well when your child cries. If your parents were permissive, how can you set effective limits? If your parents shouted at you, how do you learn how not to yell, even when you really want to?
Finding new ways to handle these challenges can feel incredibly hard when you have no past reference to get you there. No guide, no roadmap, no community, no support.
Why You Can't Give What You Just Didn't Have: Finding and Filling the Gaps
This week, Elle and Abigail tell stories about the gaps they found in their parenting and they show you how you can pinpoint what you didn't feel in your childhood and how to change it.
Because if there's one thing we do know, once you parent the way want, intentionally, you imprint a whole new set of skills to your children to use in life and as parents.
If you have stressors in your parenting and aren't sure how to find new, workable ways to deal with them join us this week talking about why you can't give what you didn't have.
Listen to Handling Parent Stress: Why You Can't Have What You Didn't Have
Find Your Parenting Village Online
It goes without saying that our website is chock-full of resources for learning new ways and leaning into them. Please use search to get tips on just about any parenting challenge.
Here is some great information on Listening Time and Partnerships:
Welcome to the Club!
And here is everything you need to know about finding your online village with the Hand in Hand Parent Club.
With a private group moderated by instructors, weekly call-in live sessions, and a lively community you can get the support you need every month to be the parent you want to be.
Keep Connected
We'd love to hear about your parenting challenges. You can follow Hand in Hand on Facebook, Twitter, Pinterest, and Instagram. Be sure to drop Elle and Abigail a message.