Hand in Hand Parenting Starter Class with Kirsty Pakes
Six Fridays beginning April 21, 12:45 PM BST, 7:45 AM US Eastern
£260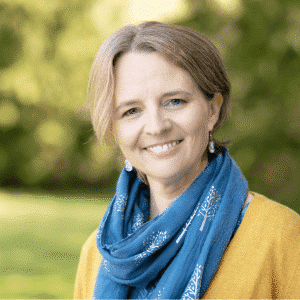 Come and join a friendly and supportive 6 week Zoom course to learn the tools of Hand in Hand Parenting with an experienced professional.
Each week in the class we will learn about one of the 5 attachment-based and resiliency-building parenting tools.
There is an online classroom with a manual and weekly videos to watch at home prior to each class.
Suitable for parents of children under 10.
There will be a maximum of 6 parents.
Calls will last approximately 2 hours (give or take 15 mins). The length will be decided once the number of participants is known.
The course will run weekly on Fridays for 6 weeks from Friday 21st April to Friday 26th May 2023 from 12.45-2.45pm (British Summer Time)
Please don't hesitate to email me to arrange a chat about the course to find out more.
And to find out more about me, please see my Hand in Hand bio and visit my website: www.kirstypakes.com
Course outline:
Week 1 – Connection, Listening, Intelligence. The tool of Listening Partnerships
Week 2 – Understanding Your Child's Emotions. The tool of Staylistening
Week 3 – Why We 'Lose It' With Our Children and How to Build a Closer Connection. The tool of Special Time
Week 4 – Why Children's Behaviour Goes 'Off-Track' and How to Help Them. The tool of Setting Limits
Week 5 – Understanding Children's Emotional Projects: Building Confidence Through Laughter. The tool of Playlistening
Week 6 – Time In, Time Out: Building Support: Making a Connection Plan
I love teaching these classes! They are warm, friendly and highly supportive. It's wonderful to see how quickly parents tend to get to grips with the tools and start to gain confidence and blossom in areas of their parenting where they were previously struggling. Hearing about the positive and often transformative effects on their children and their families as a whole is joyful!
Listening time is used each week to support parents and in particular to help parents to work through difficult issues and emotions that get in the way of their parenting. People find this very safe and supportive and say that it helps them to be able to listen better to their children and also helps them to parent in a calmer, wiser and less reactive way. I support parents to use the listening time in the way that feels most helpful and comfortable to them.
What you will receive:
✨ Weekly group Zoom calls to learn the 5 parenting tools
✨ Online classroom with starter manual, 9 booklets and approximately 8 hours of video material
✨ Life-time access to the online classroom
✨ Dedicated What's App group for questions and support while you put the tools into practice during the week
✨Expertly facilitated, friendly, supportive and safe environment
By the end of the course you will:
✨ better understand what drives your child's behaviour
✨ respond to their emotions and behaviour in an effective way that builds their well-being
✨ address difficult behaviour with calm, loving limits
✨ use play to build your bond with your child and to deal with difficulties
✨ feel more supported as a parent
✨ understand your own emotions and reactions better
✨ have concrete ways to build your connection with your child
✨ know how to increase well-being, joy and cooperation in your family
✨ know how to deal with specific issues you are struggling with such as sibling rivalry, separation anxiety, aggression, sleep difficulties, parent stress etc
Here's what previous participants have said:
"Kirsty has changed my family's life! Since learning about Hand in Hand parenting on Kirsty's course, I've completely changed my view and attitude to parenting. It's still early days, but I now better understand that by building connection with my children, everyday struggles are beginning to diminish and there is growing harmony in our home."
"Kirsty is so calm, confident and warm, I feel like I could tell her anything without judgement. Kirsty shared her own examples of parenting struggles which were really helpful. She's been through it all and her genuine love and belief in the Hand in Hand approach really shone through in her teaching. I'm sad the course has to end"
"The course was amazing. The sessions themselves were so helpful to sit and reflect on myself and me as a parent, and to share our experiences with a group of like-minded parents. And the tools I took away from it were something else – even after the first week I felt a huge increase in my connection with my son, particular through special time. I've also made a listening partnership through the course, which I hope will be successful for both of us for a long time. And of course Kirsty herself, who has been a calming influence in my life and also a great demonstration of how hand in hand parenting can really work."
"Kirsty is a warm, insightful and thoughtful facilitator and she created a very safe, non-judgemental "holding" space where I felt able to honestly share my parenting struggles, despite not knowing the other members of the group beforehand. I was inspired by her genuine enthusiasm for the Hand in Hand approach, her deep knowledge of the thinking behind it, and the examples she cited of how it has transformed her own parenting"