Weekly Parent Support Calls on Mondays with Madeleine Winter (2023 sessions will end on December 11th and 2024 sessions will begin January 22nd)
Weekly on Mondays, 5:30 PM US Pacific, Early Afternoon Tuesdays in Australia
$25-$40 per call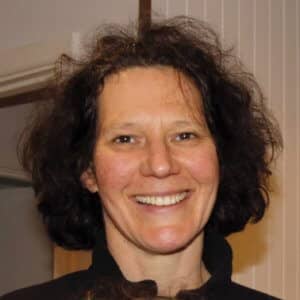 Get support for your parenting without leaving home! Join this small ongoing group of parents, for as many, or as few, Calls as you want.
ask your parenting questions
share your experiences;
get company on the journey and know that you are not alone in this important work,  and
reduce your parenting stress by through advice-free listening support.
Learn new skills for building closeness and setting limits to improve your relationship with your children and avoid angry words and impossible power struggles. Using our practical approach, you can help your children back onto the path of reasonableness and co-operation, and spend more time enjoying your children and your family.
Parenting can be challenging at the best of times.  Sometimes you just need information: "What do I do when my child tries to hit me?" "What is the best way to wean my baby?" "What do I do when my child can't sleep through the night?" and "Why is my pre-teen so angry?".
Sometimes, you just want some company, to know that there are other fathers and mothers out there on the same challenging journey you are on.
And sometimes you just need someone to listen – with care, with understanding, and without offering opinions, criticism or judgement.
"I found Madeleine to be warm, organised, able to answer questions clearly, thoughtful, respectful, professional and authentic." A father attending the Support Call, Los Angeles
Please join Madeleine Winter for this Support Call by phone/video conference call.  The group will focus on providing much-needed listening time, and there is also time for questions and answers about using Hand in Hand Parenting in your family.
Not sure if it is for you? Madeleine loves to help: why not book a Free 20Minute Consultation, and she can help direct you to the best resources and support.
Madeleine has over 30 years experience working with families and teaching the Hand in Hand approach.  The parent of a teen, she brings deep experience to supporting parents.
Thankyou, Madeleine, for creating a safe and confidential place to share the ups and downs of it all. I've learned so much about my own story and my triggers and how to handle them better.  This group has helped me plan for the challenges, and be kind to myself and my kids when it doesn't go so well!  A mother of a 9 and 5 year old, Baltimore
JOIN MADELEINE HERE: https://madeleinewinter.com/events/parent-support-calls2/
This is what one parent said about these groups:
"Meeting with this group of parents weekly helped me keep on track with parenting the way I really want to. Something special happens when we get on the call – I think it is that we can see we are not alone!" Mother of 3 and 7 year olds, Sydney
Who: Parents of children 0-12. This group is open to all mums and dads, but it will help if you have some familiarity with Hand in Hand Parenting.  If you have pre-teen or early teen children, you will also find this group helpful.
When: Join for as many calls as you can manage. Call length will depend on the number of participants. but plan on 90 minutes.
When: Support Calls run weekly on
Mondays 5:30pm Pacific/Tuesdays late morning Sydney time, Australia
Where: We use Zoom conferencing – you can easily join by phone by dialing in, or use an app or your web browser to join with or without vision.
Find out more about Madeleine and the Support Calls she runs here.
#P5jd3o-pYi-MSC