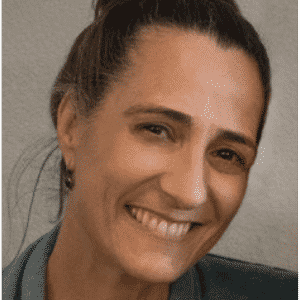 Beth Ohanneson is a licensed Marriage and Family Therapist who has been practicing in San Francisco, California, since 1989.  Beth is also the mother of two and raised her children guided by the belief that 'listening' is the route to secure attachment, intimacy, and fun.  Beth discovered Hand in Hand after doing extensive, careful research to find a parenting strategy that was congruent with her professional training and that she felt confident recommending to her own clients.
"Hand in Hand offers the very richest source of information and support for parents; it is the the 'How To' of being a 'Good Enough Parent.'  Hand in Hand's approach has intelligently informed my thinking about the link between contemporary psychoanalytic theory and the actual work of parenting.  It has enriched my clinical work and enhanced my relationships with my own children."
Beth works with individual adults and parents, and specializes in working with parents of children with sensory processing and learning differences. A Certified Hand-in-Hand Instructor since 2011.