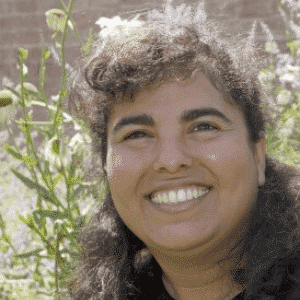 Adriana Castillo was born in Mexico and came to the Santa Cruz with her husband Pedro in 1990. After their first daughter was born in 1991, Adriana joined a parents group at the Family Health Education Center and began learning and embracing the tools of Parenting by Connection.
She quickly developed interest in sharing the approach with others. Adriana became a Trustline childcare worker and provided childcare for local groups offering parent education programs, while continuing to integrate the basic tools of Parenting by Connection into everything she did. In 2011, Adriana completed her AA degree with honors in Early Childhood Education at Cabrillo College in Aptos, CA.
Adriana is bilingual in English and Spanish. As a teacher for Hand in Hand, she gives talks and offers programs for parents and childcare providers in Redwood City, San Jose, Santa Cruz, and Watsonville.
Now the mother of adolescent and adult children, Adriana and her husband have opened a Family Day Care Home so she can continue working with families with young children. She loves to help parents see the importance of listening to children, and develop skills to set limits without getting mad. She has daily experience helping parents and children deal with separation and is a major part of the support that working parents need.
Adriana teaches the Parenting by Connection approach both individually and in larger group settings. She believes the listening tools are a necessary part of strengthening families and that all parents and day care providers should know more about listening well to children and about how to help parents get the support they need to be the parents they want to be.