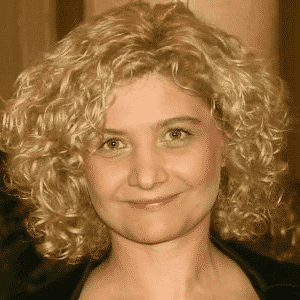 Anca is a Certified Hand in Hand Instructor and the mother of a twelve-year-old boy. She grew up in Pitesti, Romania and graduated from the University of Bucharest, where she earned a BA in Social Work and an MA in Organizational Psychology.
She spent over eight years working in the area of human resources; this was the place where she first understood how important listening to another person is and how by connecting more deeply people succeed in building meaningful relationships, based on trust, care, respect and cooperation. Once she entered motherhood, she felt the need to embrace volunteer work as well, because she believed in the will and the power of people to change the society; she got involved in two projects: one dedicated to supporting young people at the beginning of their careers as they were choosing their professional path ("Go Mentorship") and another one meant to change the Romanian medical system ("Daruieste Viata").
She first heard about the Hand in Hand Parenting approach back in 2012, when her son was two years old and her family was facing a major change and challenge: moving to another country. She needed support both for herself and her family, and the tools offered by Hand in Hand Parenting proved to be exactly the answer she was looking for. She also discovered the organization had purpose and meaning and aimed at making the world a better place, one family at the time. She enrolled in the Certification Program, in order to become a Hand in Hand Instructor, so she could share with other parents the valuable lessons she had come to learn with this organization.
In her free time, she enjoys learning German, taking long walks, swimming, and trying very hard not the be the worst Karaoke player. She currently lives in Aachen, Germany with her husband and son.
Save