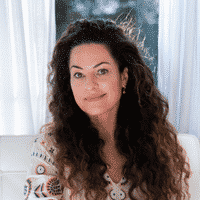 In addition to being a Certified Hand in Hand Parenting instructor, Anouck de Boer shares a psychology practice in the Netherlands together with Hand in Hand Instructor Marieke Sluijs. One of their services is supporting parents and children. 
Anouck was into Positive Parenting for some years, but Hand in Hand Parenting changed her life. She believes this method is distinguished by it's introspective aspect. Hand in Hand Parenting starts with YOU as a parent. If you are willing to get in touch with your childhood and survival mechanisms you are truly able to listen to your child's emotions. Anouck noticed most parents get highly motivated to dive in when they have experienced their first Listening Time. 
Hand in Hand Parenting helped Anouck to create a deep and authentic connection with her 9 year old son, with her husband, her friends and her clients. She describes Hand in Hand Parenting as a way of living. 
Here you can read how Anouck used Hand in Hand Parenting in her family.
Anouck is passionate about healing children's emotions. She strives to empower children to feel heard and seen in our adults based society. She is also deeply motivated to help parents find their inner voice. This is the voice parents find when they heal their own childhood wounds and discover the laughter and fun in parenting. In this video you can meet Anouck and her favorite tool Play Listening.
You can find more about Anouck at her website www.psycholoogheiloo.com 
or send an email to: [email protected]