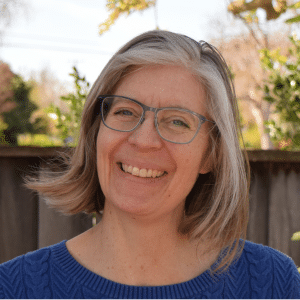 I was struggling as a parent when my kids were in late elementary school. Though I had read many parenting books and wanted things to get better, I was confused about how to handle the behaviors I faced. Then a kind neighbor introduced me to Hand In Hand. I showed up at my first Starter Class, and I knew I had come to the right place.
The information about parenting changed my life– but it was more than information. It was genuine support, and the feeling that I was not alone in my struggles. With a trained instructor and a small group of parents, I could work through my thoughts and feelings about parenting. After each class, I could parent with more confidence and love.
When I tried Hand In Hand's listening tools at home, I noticed a shift in my family. I nagged less. I found I could play a lot more and build cooperation at the same time. I learned how to bring connection into difficult moments. Power struggles eased. The deep love that had always been there flowed more freely.
Having been an English teacher for over a decade, I started using the tools with my fifth graders as well. I found I could set limits with warmth, instead of negotiating for good behavior with rewards and punishments. I could be both loving and firm, and everyone could focus more on learning.
My mission now is to share the tools of listening with parents and teachers far and wide because when we are able to listen, we can change the world.
Brooke lives in Mountain View, CA with her husband, two teenagers, and two barky chihuahuas.