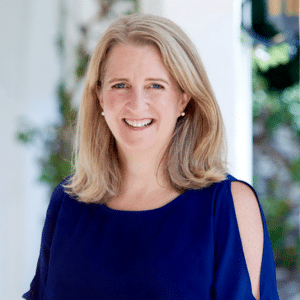 "Helena helps me to be the Mom I want to be" (Michelle, USA)
There's no doubt about it, parenting is hard work.  It's relentless, sometimes boring and brings out the best and worst in us.  It's also the best job in the world….when things are going well!
I have a teenage daughter and primary school aged son.  And I would have been a shouty mess if I hadn't found Hand in Hand Parenting.
Initially I thought parenting would be easy with my girl – I co-slept, breastfed on demand, carried her in a sling and never let her cry.  I thought that was the secret to her sleeping well and being an 'easy' baby.
But no.  Sleep was a nightmare, she was unsettled during the day and having tantrums before she even turned one!  I didn't know how to say "no" to her and overall felt like an exhausted failure.
I'm so grateful to have found Hand in Hand Parenting and have experienced profound changes in my family and my life.  I have a great relationship with my children and feel confident as a mum.  (BTW – the teen years are going way better than I thought they would be!) 
We recently moved from Australia back to my home country of England and I have successfully helped my children with this huge transition.
I now love helping other parents to experience the same, and have been a Parenting by Connection Instructor since 2014 and I'm also a Certified Aware Parenting Instructor.
If you're currently struggling please know:
You CAN turn things around
You CAN have a great relationship with your child 
You CAN help them with their challenges
Whether you have a baby who doesn't sleep well, a child who's struggling to go to day care or school, a tween who's rude and aggressive, a teen who's causing you stress, or any other parenting challenge, I'd love to support you.
I offer online courses, in-person workshops, 1:1 sessions and mentoring.  
Click here to book in a free 30 minute chat. 
"I'm so grateful to have Helena in my life.  
Helena has helped me through what seemed like impossible parenting situations.She helps ground me by providing a safe place where I can off-load all of my fear, frustration and exhaustion. This way I come to parenting lighter and more flexible." (Michelle, USA)
—
"I went through 5 therapists, before I found my Guardian Angel who goes by the name of Helena. 
She was the first to understand my parenting problems weren't with my children but with me.  Partnered with her spectacular listening skills are her guidance skills for navigating this sensitive game of parenting.  She's led me through big and small problems with patience, compassion, love and perspective." (Nathalie, South Korea)
—
"The growth I have witnessed has been nothing short of remarkable
While my initial goal was to establish a stronger bond with my son, Helena managed to unlock something within me. She created a safe and non-judgmental space, offering profound compassion and empathy. This skill of hers is truly remarkable." (Sam, Australia)
—
"Highly, highly recommend working with Helena.  She literally changed my life with my son.  
I started working with her when he was around 3.  He is now 14!  I can't thank her enough for the change in perspective she gave me which has resulted in a connected, awesome relationship with my son and a much more relaxed me." (Gemma, UK)