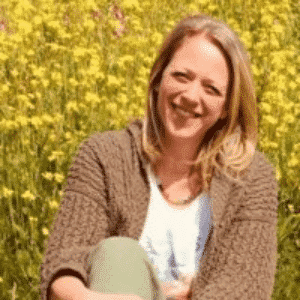 I felt I had some good ideas of how to parent. I'd had a fair amount of experience working with children before having my own.
I knew what I was doing.
Ha!
After having two children of my own, and looking after seven other toddlers over 4 years, I found that my confidence in the conventional wisdom of how to raise resilient, independent, confident children was being eroded.
My own children did not seem to be thriving.  My eldest son had anxieties that I didn't know what to do with, and my younger showed signs of aggression. The relentless nature of parenting two children whilst working with toddlers had worn me down and I wasn't enjoying it as I wanted to.
I realised that my pre-conceptions about what should work, weren't. I began questioning the conventional wisdom I had seen around me, and had used during teaching.
Searching around I found parenting theories which sounded lovely, and were in the direction I wanted to go, but I couldn't get them to work.
Discovering the Hand in Hand Listening Tools felt like finding the missing jigsaw piece. I could use the tools straight away. And they worked. I have found Hand in Hand Parenting really powerful, resulting in so many positive changes within our family. They continue to do so.
I see that parents do not have enough support, we are supposed to know what to do without any training. We would not be confident with untrained teachers, doctors, bus drivers, baristas! Yet we are expected to parent without any training.
My experience using the tools quickly gave me confidence that they would also help other parents in all areas of parenting. I am passionate about supporting and empowering parents, bringing confidence and the means of enjoying parenting.
I have direct experience of using the tools to help with separation anxiety; sleep issues; general anxieties; in sibling relations; in aggressive behaviour; and parental frustrations.
I also have experience with using the tools with other peoples' children through my job as a childminder and I am interested in taking the tools into childcare settings and primary schools.
I live in Lancaster, north-west England, with my two son's and their Dad.