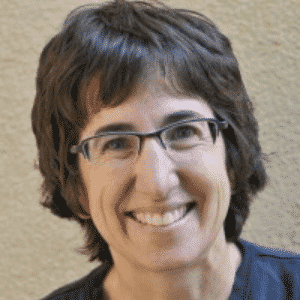 Michelle has been involved with Hand in Hand since 2008 when she first experienced the transformative power of the listening tools. She feels privileged to support parents as they take on the emotional work necessary to untangle early hurts and build warm, connected relationships and strong support systems. 
Michelle's areas of interest include helping children heal from developmental trauma, supporting parents through emotional projects, strengthening sibling relationships, helping children with anger/aggression/explosiveness, and supporting children with learning differences. In addition, she enjoys working with adoptive families as they take on the challenges that can arise from disruptions in early attachment relationships.  
Michelle earned a Ph.D. in molecular genetics and completed a postdoctoral fellowship in developmental neuroscience. Her career in academic research took an unexpected turn after she became a parent, which turned out better than she could have imagined. Her roles with Hand in Hand include co-teaching and acting as the Lead for Hand in Hand's Instructor Certification Program, mentoring instructor candidates, and doing 1:1 consultations with parents. 
Michelle lives in California with her husband, two wonderful teenagers, and a sweet dog.