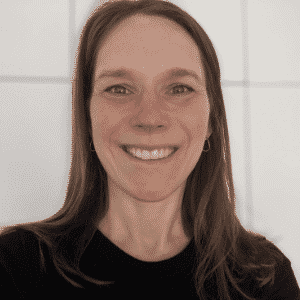 I'm a mother to two girls, a certified Hand in Hand Parenting Instructor, a certified Life, Business & Executive Coach and a former Senior Manager in a large multinational tech company. I offer support in English and German, in-person or via video calls. I am based in Dun Laoghaire, Co. Dublin, Ireland.
I absolutely love working with parents and supporting you with the big and small challenges that we all face in various forms as we lead our families. I especially love to support when parenting is feeling hard. Things can and will get better. With support and good information we can overcome difficulties, raise resilient, emotionally healthy and happy children, establish strong, long term connection within the family and feel good as parents along the way. I offer 1:1 consultations, classes and support groups to help you raise your thriving family. 
I came across Hand in Hand when I found myself in a situation where my kids didn't seem as happy anymore and I was juggling a full time career and the family and generally felt exhausted. I was looking for new ways of supporting my kids and our entire family. Many of the parenting solutions that I came across either didn't resonate with my wish to parent with warmth and respect or made me feel insufficient and overwhelmed as a mother.
I love Hand in Hand Parenting because it is not only so respectful and supportive to both children and parents but also modular and incredibly practical. I love that it can be learned and applied bit by bit and every little bit builds tangible connection – and with that comes incremental improvement. I love that it helps us heal hard experiences from the past as well as build strong, resilient families for the future.
I would love to work with you. Reach out for a chat today!
E-mail:         [email protected]
What other parents said after working with me:
"I have been looking for help and tools to feel better as a mother for over 4 years. Everything I did made me feel worse, that I was failing so much as a parent. Until I met Miriam and hand-in-hand-parenting. The tools were what I needed. It is helping a lot!"

"I have found my ability to be supportive and positive to my child in their times of emotional needs has improved significantly. I find emotional outbursts less emotionally challenging/ draining for myself and I feel that there is a better parent-child connection."

"I have found Hand in Hand Parenting to be an excellent resource. It is a wonderful tool to have when dealing with parenting challenges. The way Miriam spoke about it and taught us made complete sense and gave me a feeling of confidence in my parenting."

"I have discovered that properly listening to my child has changed our relationship. It makes me feel more connected to my daughter. It also has helped me in other areas of my life. I feel that I have a greater sense of calm from learning to listen."

"Miriam did a brilliant job and was always open and supportive. She offered really good ideas for me in dealing with an issue with my daughter and I am deeply grateful to her."