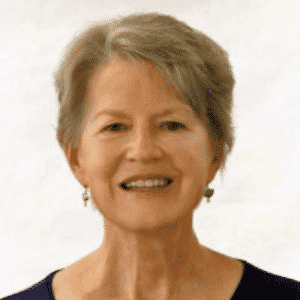 Patty Wipfler was born, raised, and educated in California, graduating from Occidental College in 1968, and is the mother of two sons. The focus of her work since 1974 has been teaching basic listening, parenting, and leadership skills to parents. She directed The School, a non-profit parent co-operative preschool in Palo Alto, and later directed Neighborhood Infant Toddler Center for Palo Alto Community Child Care. She has led over 400 residential weekend workshops for families and for leaders of parents in the U.S. and in 23 countries.
In 1989, she founded the non-profit Parents Leadership Institute, which evolved into Hand in Hand Parenting. Her many booklets, videotapes, audiotapes, podcasts, and articles bring the principles and benefits of Parenting by Connection to parents around the world. She authored the Building Emotional Understanding and Understanding Tears and Tantrums courses, which have transformed the lives of many thousands of parents and children in the U.S. and abroad. Her materials are currently published in English, Spanish, Chinese, and Japanese; several other languages will be added soon. She is also the author of the Parent Rescue Series: self-guided, self-paced online classes, focused on specific parenting topics.
As Founder and Program Director, Patty writes, speaks, trains parent leaders, and develops resources for parents to help them lift difficulties from their children's lives and their own. She directs the training of Parenting by Connection Instructors from all parts of the U.S. and abroad. Her focus is on building parents' emotional understanding and helping parents to build networks of mutual support that benefit their families and communities.
Through Hand in Hand, Patty offers monthly free teleseminars in conjunction with leading parent educators, writers, activists, and bloggers. Her articles have been published in Mothering Magazine, the Bulletin of Zero to Three, and Child Welfare News. She has been a keynote speaker at Association for the Education of Young Children conventions in Chicago and Philadelphia, and she has done workshops and trainings throughout California, and in Oregon, New Mexico, Texas, and Massachusetts, as well as in Beijing, China.
Patty lives with her husband in Palo Alto, California.