PR Contact Info:
Johanna J. Ramos-Boyer
JRB Communications, LLC
Email: [email protected]
Phone:  703-646-5137
Cell:  703-400-1099
Rights Contact Info:
Velma Gentzsch
Administrative Director
Hand in Hand Parenting
Email: [email protected]
Phone: 650-322-5323
Images Patty Wipfler and Tosha Schore
The images on this page are free to download. Click to open and save the high-res version.
Author Bios
Patty Wipfler
Short
Patty Wipfler Award-winning writer; Parent Advocate; Founder of the non-profit Hand in Hand Parenting; Parent Education Teacher Trainer; Author, Listen: Five Simple Tools to Meet Your Parenting Challenges and Listening to Children (over 800,000 copies sold.)
Full
During her 40 years of work with parents and children Patty Wipfler has developed a revolutionary parenting approach based on a fresh understanding of the way relationships in the family affect children's behavior and ability to learn. She founded the non-profit Hand in Hand Parenting in 1989. Since then, more than 800,000 copies of her Listening to Children series have been sold. Patty continues to train hundreds of therapists, social workers, and parent educators in the US and 10 other countries, and offers parents accessible support for the vital work of parenting through HandinHandParenting.org.
Publications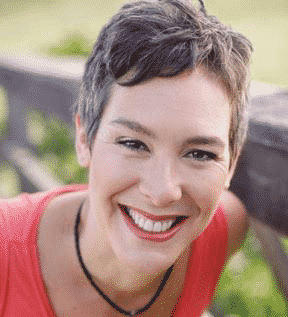 Tosha Schore, M.A.
Tosha Schore, M.A, is a coach, author, educator, and speaker. She is the mother of three boys, and an advocate for boys and their families worldwide. Tosha is committed to creating lasting change in families and in the world by supporting parents to care for themselves, connect with their boys deeply, set limits lovingly, and play wildly. A blogger and parenting columnist, Tosha currently lives in Israel with her husband and three boys.
Website
Tosha Schore, Your Partner in Parenting Boys
Column
http://www.huffingtonpost.com/tosha-schore-ma/
Book Details
Listen: Five Simple Tools to Meet Your Everyday Parenting Challenges
by Patty Wipfler and Tosha Schore
Published by Hand in Hand Parenting
555 Waverley Street, Suite 25
Palo Alto, California, 94031
(650) 322-5323
309 pages with illustrations, index, and resources
ISBN: 978-0-9974593-0-2
Publication date August 23rd, 2016
Available wherever books are sold, and on the Hand in Hand website.
To request a review copy of Listen, email us.
Excerpt