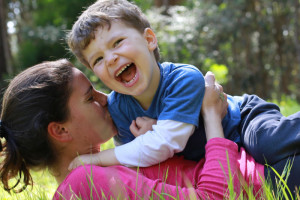 The abundance of holidays can feel full enough for some, but perhaps missing something or someone for others.  Wish lists might include more "or" less food, or people, or toys.  Holidays can be rigorous for some or too slow for others.  Holidays can punctuate spirituality and realign compassion and love.
Often, the stories families face seem to be felt more deeply in winter.  And yes, this time of year can bring a new year of resolution and direction.
Most of you reading this have an infant or very young child.  This stage of child and holiday is unique.  I'll tell you why!  This age gets over stimulated and tired.  Often, children this age do not have the regulation to slow and rest.  Children this age are sometimes wary of others, even the beloved friend or family member.  This is the age of deep attachment to Mommy or Daddy.  They might need their busy grown-up and their grown-up might truly be busy!  This age might absolutely take time to warm up to others.  Some children are comfortable right away, but need a grown-up to keep them safe because they are still so little and don't yet understand risk.
Children this age are still learning to wait and sometimes it's really hard.  Parents of this age child might be developing clarity on how they want their child to be in relationship with others and how they want others to be in relationship with their child.
Parents might have strong opinions on what and how holidays are celebrated.  Sometimes these ideas bump into the ideas of family of origin or in-law.   Let's take a minute to be curious about you, your partner, child and family.
Here are some questions that might help you think through your holiday journey:
What do you [mothers, fathers, caregivers] need support with before the holiday arrives?
What will your child need of you during the holidays?
What is important to your partner during holidays?
How do you understand what's important to your extended family? Is that the same or different than what's important to you?
What are you absolutely clear about wanting from this holiday season?
Are you missing anyone this holiday?
Are you worried about anyone this holiday?
Do you need time to yourself during the holiday season?
In what ways can you make time to help your child feel seen and heard by you?
What are the rituals/routines between you and your child that you'll be sure to keep this holiday?
What are those exciting "firsts" for you and your baby?
Here are some ideas for nurturing children during the holidays:
Take lots of time for transitions between events, places and people.  Plan this into your holiday schedule.
Talk to your babies about where the family is going, who you are with, and things that are different and the same.  Tell your baby the plan!
Together, say hello to people and say goodbye too.
Get down low to talk with babies that are playing on the ground, walking about, or exploring.
Plan slow down and resting times.  Deep daytime sleep may be more challenging depending on what your day looks like.
Include your baby with laps, holding and hugs.
Watch your baby and let them know that you see them.
Weather permitting – go for a walk, to the park or under a tree.  If it's an indoor day, look out the window at the trees, wind, rain or snow.
Anticipate what you and your baby needs.
Tell others if you need help.
Some of you reading this will have more than one child.  You may have older children too.  Even the older kids will appreciate the questions and ideas above!  Some of you will have a multi-cultural family.  This may take extra planning.  What are you curious about in your family?  If you have a partner, you can share this note and be curious together.  In fact, you can share this holiday message with all the grown-ups!
Together – watch, wait and wonder through the holiday season….
With love,
Carol Castanon, Executive Director of the Nan Tolbert Nurturing Center