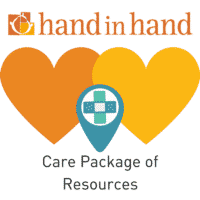 With recent events, everyone at Hand in Hand Parenting wanted to support you and your family in any way we can with the childhood trauma resources for parents and caregivers listed below.
Hand in Hand Parenting offers a set of trauma-informed parenting practices that have been used effectively by parents and caregivers for the last 29 years. They do this through a set of accessible tools that can be incorporated into families, school communities, and a range of therapeutic settings.
Childhood Trauma Resources for Parents and Caregivers
Articles for Parents
Helping Children Exposed to Shocking Events
Talking to Your Child About Disasters
Childhood Trauma Resources for Parents
A 7 Step Guide to Building Safety and Connection at Home
An Open Letter (of Hope) to Parents Around the World
Audio & Video Resources for Parents
One Basic Secret of Reducing Parenting Stress (video)
Helping Children Face an Uncertain World (audio)
Resources for Professionals
Helping Families After ACEs Replay
NAEYC Presentation "Helping Families with Stress"
Helping Families with Traumatic Events Presentation
A Therapist Asks, Can Hand in Hand Heal Complex Trauma?
More Childhood Trauma Resources for Parents
Trauma Resources (Child Mind Institute)
If you are a professional who works with parents of families and you would like to know more about the Hand in Hand Parenting approach and how it can help parents in your practice, click here.