A mom came to one of my online parenting classes, a Hand in Hand Parenting Starter class, because she felt like life with her toddler was out of control. Ever since Annie had been a little girl she'd had huge tantrums and long cries.  Her mother was at the end of her rope.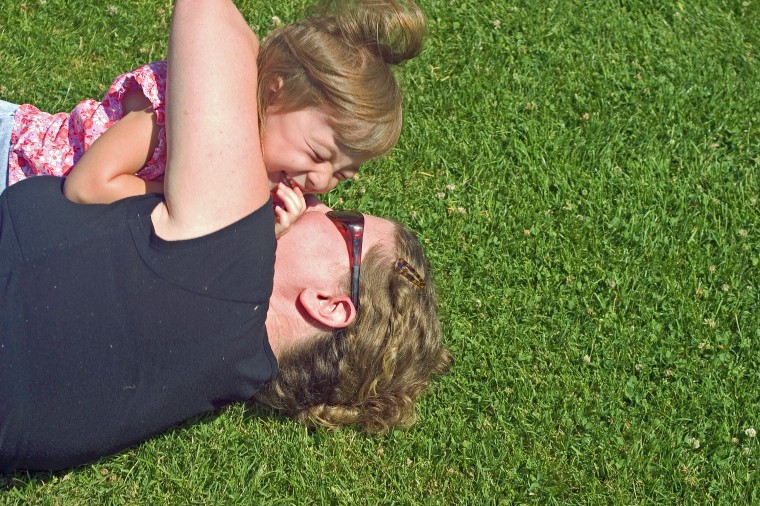 This mother didn't understand why her daughter's emotions were so big and she admittedly didn't have a clue what to do.  She had already tried many parenting approaches, but none of them had worked for long.  Then a friend told her about Hand in Hand Parenting and she was intrigued by its understanding of children's emotions, since emotions were what she was constantly trying to deal with.
During the class I taught the parents about the process of StayListening. Instead of feeling like she had to stop the flow of Annie's emotions this mother learned to offer her daughter warmth and attention while her daughter shed the feelings that were driving her behavior off track.  She also began doing Special Time regularly; setting aside time to let her daughter lead the play and simply delighting in the experience of letting her daughter be "in charge" for a bit of time.  She also found that Annie loved roughhousing, so she made that a regular part of her connection plan with her daughter.
After the class ended this mother became part of an ongoing support group I run.  One night in the group she announced, "I just realized that Annie hasn't had a tantrum for many months, and when she does, I know exactly how to help her through it.  I remember when my life with Annie felt like hell.  Now, I'm actually enjoying parenting.  What a transformation!"
-Alaiya Aguilar, Certified Hand in Hand Instructor
This story can be your own. Sign up for a Hand in Hand Parenting Starter class today and experience a total transformation in your confidence and success as a parent.