You probably got very excited when you discovered that Hand in Hand Parenting had five tools that could rescue you when parenting got sticky (or downright dirty).
Very excited.
It was the exact result you wanted Google to deliver.  It may even have been  how you found our podcast.
You needed answers.
Here they were.
Even better. These five tools were kind parenting tools. They meant you could stop feeling like a demon mother ready to explode the moment your child said no, got sassy, or gave you a kick in the shins.
Which is often, by the way.
With new and ever rosier visions of running together with your kid through green and blooming fields (or, maybe the park, or the mall if you are city dwellers like us) you couldn't wait to stop yelling and start connecting. To start forging beautiful, sunset-glowy memories…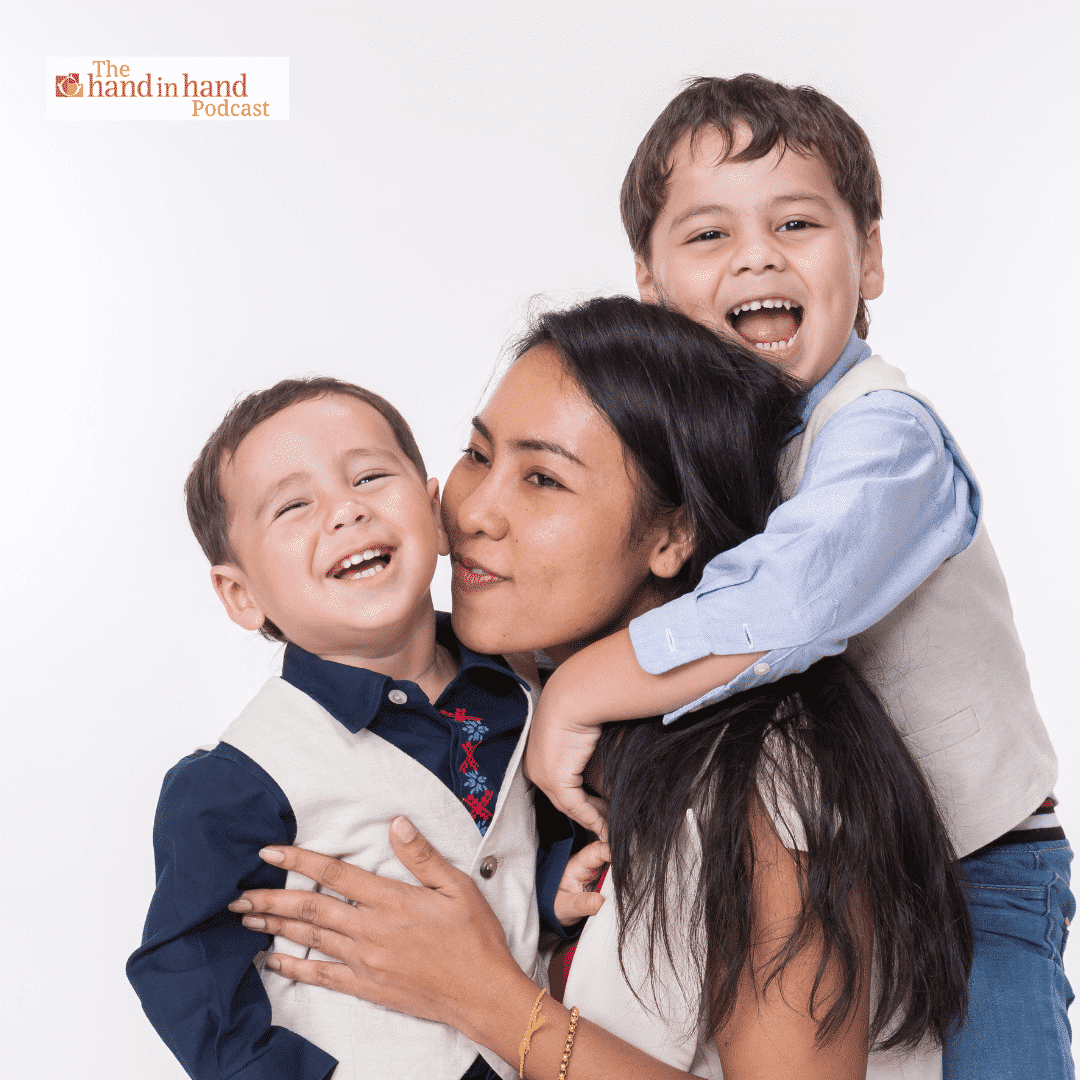 So why do you still feel like you are messing it all up?
Your Parenting Fails are A-OK
Why do you still feel yourself sliding into motherlode-ready-to-explode mode?
Why are you tearful, or fearful, or just too plain exhausted to dig deep into the tools? (All you want to dig deep into is the cookie jar).
Why?
Because, dear mama, if you set out to master motherhood you are chasing an impossible dream.
We've been there too!
Let us tell you something – we tell other parents how to parent and we still mess up.
Bigtime!
Yes, our stories are littered with so-called parenting fails.
Getting Real on our Parenting Fails
This week we're celebrating 500,000 downloads (break out the ice-cream cake and some Pinot) by getting real about our parenting fails.
What stretches our patience to the max?
The moments we lose it (and what happens afterward)
And how the rockiest parts of our parenting journey have lead us to some surprising new destinations
See, we're learning (always learning!) that these "parenting fails" are not fails at all. (In fact, after this episode we vow to NEVER call these diversions that at all!).
Join us this week as we dish the dirt on our mothering mishaps and mayhem and share some shinier thinking on how it all fits together in the end.
This is for you if you ever felt like you failed at motherhood – because you just never ever deserve to feel like that.
Listen now to How to Master Motherhood (and other parenting lies)