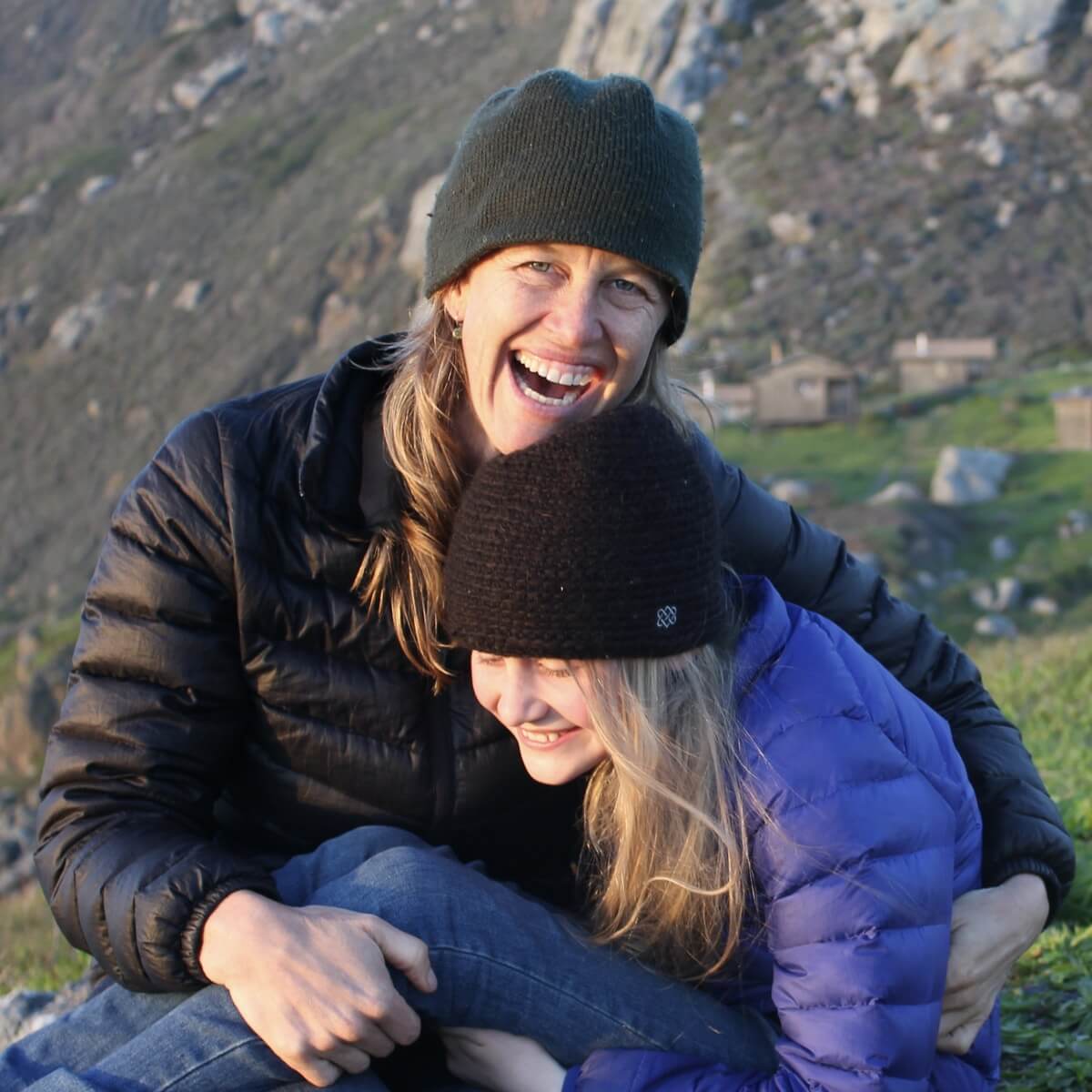 Kristan has worked with children in many capacities, from teaching preschool to teaching high school, from working as an Outward Bound instructor, to an Americorps crew leader. When she had children of her own, she became deeply interested in parenting and made a real study of it. She ended up with bookshelf full of parenting books but still had no idea what to do when her child had a tantrum, hit her brother, or wouldn't sleep alone. When her third child was born, she took a class in Parenting by Connection. "I finally found a philosophy of parenting that is intelligent, loving, and … best of all… works! It has honestly transformed our family." Kristan loves Parenting by Connection because "It doesn't focus on suface-level behaviors. It helps us understand the emotions underneath, and gives us specific tools to help nurture the connections within our families."
Kristan lives in Sebastopol, CA. She offers introductory talks on Parenting by Connection, as well as specific topics such as Healthy Sibling Relationships, Supporting Adolescents, Anger Management for Kids and Parents, and Effective Discipline Strategies. She also offers a 6-week Building Emotional Understanding class, and ongoing support groups.
Kristan regularly offers support groups, starter classes and talks. Please check the calendar to see what she's up to!
Or you can contact Kristan via email if you are interested, want to register, or have any questions at all!
Here's what parents who have worked with Kristan are saying:
 "Kristan's warm and caring personality shines when she is working with a group.  She created a safe and open environment to allow for me and others to share without a feeling of judgment or shame.  I couldn't recommend Kristan higher.  She not only taught amazing tools but she also helped us see how to use them right way which made the process that much easier to adapt into my own life."
                                                                                                                             ~ Father of a 7 year-old boy, Richmond, CA
"It can be difficult to sit and open up about one of the most challenging and heartwarming aspects of parenthood: the nitty gritty reality of how you're raising your children. (Parenting is messy, and sometimes not very productive!) But our small group of parents were fortunate enough to be mentored by Kristan, whose easy laugh and honest warmth made it easy to talk about both the bright spots and the dark corners of parenting. She listens and shares the Hand in Hand parenting philosophy in a way that's clear and approachable. The eight weeks I spent in her class opened up some doors to me that I didn't know existed: one, that there's a path through the messy jumble of parenting; and two, that I already had all the tools I needed to truly connect with my children. It was Kristan's insight, humor and warmth that helped bring all of that together."
~ Mother of 3, El Cerrito, CA